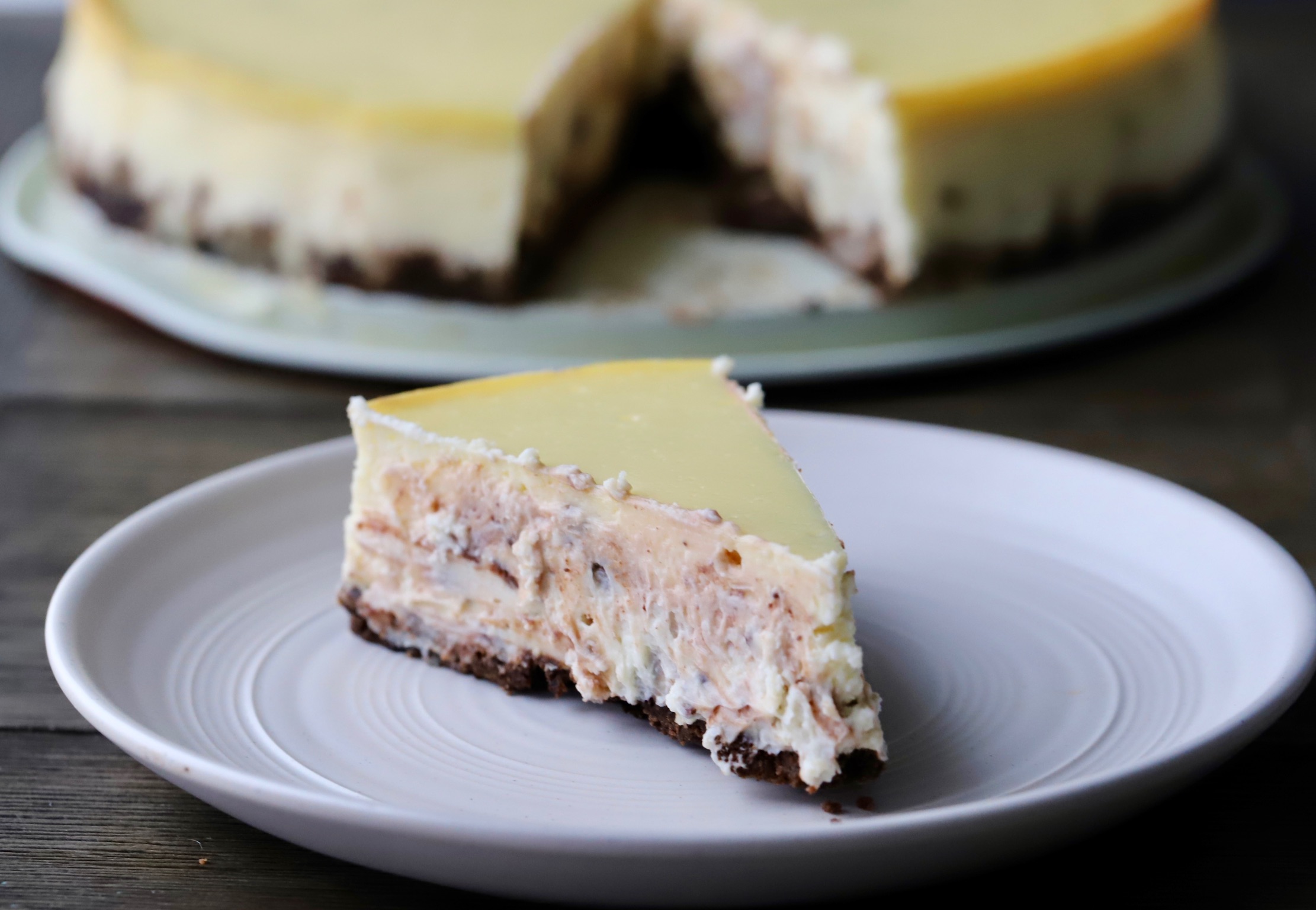 It's that wonderful time of year again, those cute little girls are running around with their world famous cookies! Caleb and I love Thin Mints we bought several boxes this year just like any year and they might be almost gone, ha!  We were talking about the Cheesecake Factory the other day and I got the best idea to make a cheesecake using these wonderful cookies as the crust.  It turned out so well, just the perfect amount of mint flavor, not super overwhelming which we were kind of worried about but it turned out perfectly!
Thin Mint Cheesecake
Crust:
1 box of thin mints or mint cookie, chopped finely

 

4tbsp of melted butter
Cheesecake:
3, 8oz pkgs of cream cheese, softened to room temp

 

3/4 cup of sugar
1/3 cup of heavy whipping cream, room temp
1/3 cup of sour cream, room temp
1.5tsp vanilla

 

3 eggs, room temp
1/2 mini chocolate chips, optional
Gently crush up the cookies with a potato masher in a large bowl.  Once crushed up add the melted butter and mix to combine.  In a greased spring form pan, add the cookie mixture and gently press down. 
Pro tip: put your hand in a sandwich size baggie and use it to push the cookie down to ensure the crust is firmly pushed to the bottom of the pan so that the crust doesn't fall apart.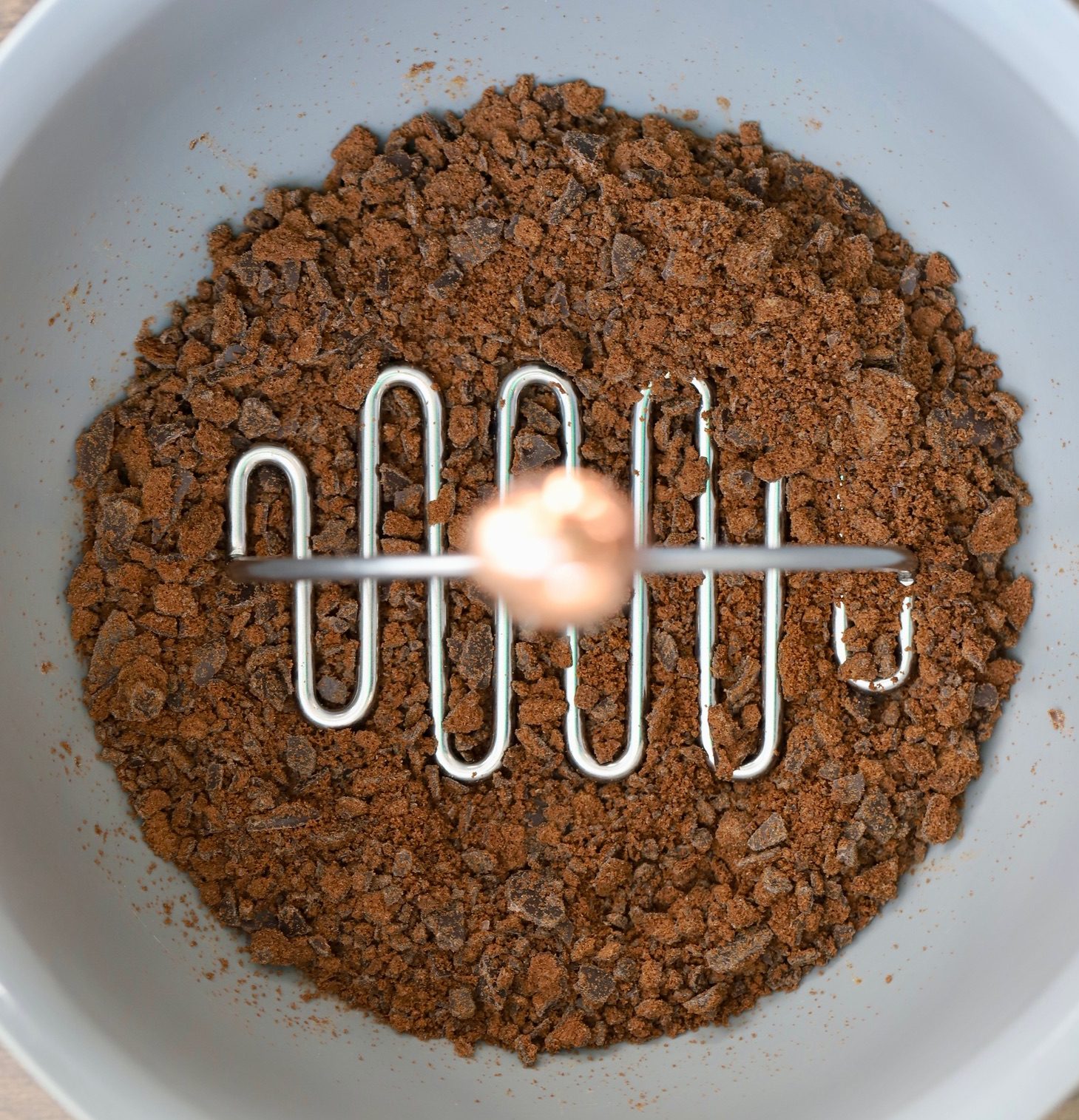 Preheat oven to 325. In a medium size saucepan fill half way with water, set on the stove top and bring to a bowl.  
In the bowl of a stand mixer add the cream cheese and beat until smooth or about 1 minute.  Add sugar, combine well, add in the heavy whipping cream, sour cream and vanilla beat for 1 min scraping the sides of the bowl to make sure everything is properly mixed in.  Add the eggs 1 at a time and mix throughly.  If you want your cheesecake with chocolate chips, add them in and mix with a spatula.  
Before pouring the cheesecake mixture into the springform pan, cover the bottom and sides loosely with tin foil.  Pour in the cream cheese mixture.  Next, place the tin foil wrapped pan into the center of a roasting pan. Pour the boiling water to the bottom of the roasting pan, being careful not to splash the hot water on you or onto the cake until it's about half way up the tin foil sides.  Place in oven and cook for 70-80 minutes until it is no longer jiggly and the sides are light brown.  
Turn the oven off and prop the door open for 1 -2 hours to let the cheesecake slowly cool down. This will help prevent cracking on the top. Once cool remove from oven and place in refrigerator for at least 6 hours.  
Slice and enjoy!!