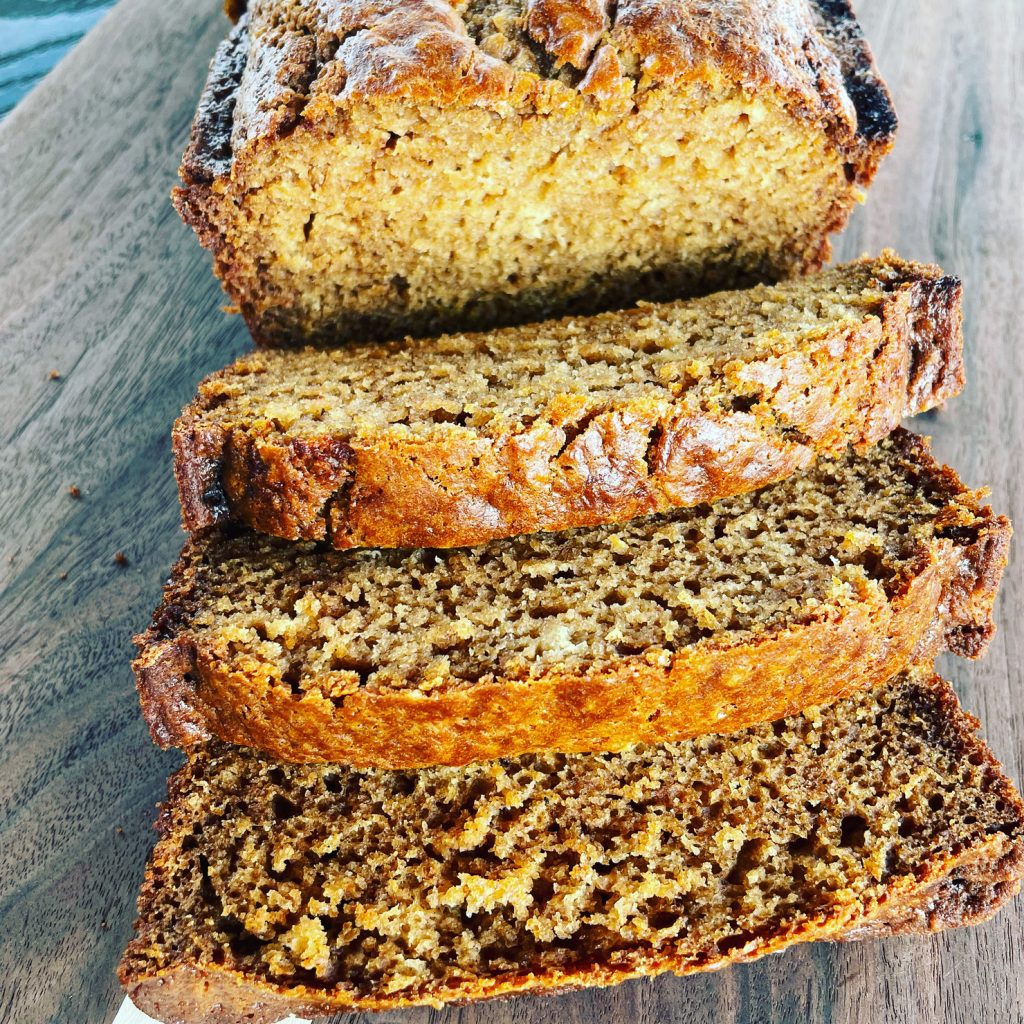 It's the middle of September so it's almost officially fall. I am hoping fall brings more time in the kitchen and lots of yummy new recipes. Don't get me wrong I love the fitness aspect of this page but I really thrive when I am cooking and baking.
This recipe comes from Aiden's love of this pumpkin bread/muffin mix I buy from Trader Joe's, I stock up every fall and make them non-stop until they sell out. I went the other day and they didn't have the mix and he was bummed. I make banana bread enough that I just moved somethings around to make this pumpkin. Plus this has minimal ingredients so I am guessing it might be a little better than the TJ's ones for you. Aiden said he liked this bread way better so win for me!
I am not a fan of canned pumpkin, I have had to feed it to our dog Wrigley enough for tummy troubles that I don't like the smell or texture of it. So you won't find canned pumpkin in this recipe, plus as much as I like pumpkin things I do not like an overly powerful pumpkin flavor, just a hint is enough for me. For this bread I used Chobani pumpkin yogurt, more added protein, better texture and not an overly powerful pumpkin taste.
Pumpkin Bread Recipe:
– 1 cup applesauce
– 6 tbsp melted butter
– -1/2 cup of pumpkin yogurt (I used Chobani)
– 1 (heaping) tbsp Pumpkin Pie Spice (I get at TJ's)
– 1 cup brown sugar
– 2 eggs
– 2 cups flour
– 1 1/2 tsp baking soda
– 1/4 tsp salt
Preheat oven to 350. In a large bowl whisk together apple sauce, melted butter, yogurt, pumpkin pie spice, brown sugar and eggs. Then add flour, baking soda and salt to the mixture and stir. Pour in a greased bread pan and bake 45-55 min.